Closedoor springs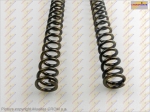 Closerdoor springs are clearly one of the more springs used daily by any of us.
The door closers are mostly installed at the top of each door and will normally mounted on the door closer body itself and an oil bath.
For its small space and strength to be performed are considered one of the springs with higher fatigue and static relaxation required.
They can be made and is actually manufactured as on two classes of materials: steel high carbon medium for closers commitment and CrSi Alloy Steel for high-end application or committed.
They are usually required to more than 300,000 calls up to 106 cycles and are almost always ground ends, settled and controlled or blasted Almen.
In Spain the production of residual closers is compared with the hundreds of thousands made ​​in Europe and the US.
Chinese closers, like almost all Chinese products, are a real blunder.
---
---
Author: Muelles Crom
MUELLES CROM was founded in 1953 in Granollers. We currently have production facilities in Granollers and Les Franqueses del Vallès.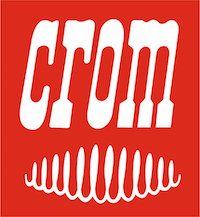 ---
Articles of Blog related with " Closedoor springs "
Muelles CROM since 2012 acts as the ORGALIME (Liaison des Industries Agency Métalliques Européennes) protocol for transactions of sale.

We introduce our standard gas springs brochures for 2015.
---
Comments